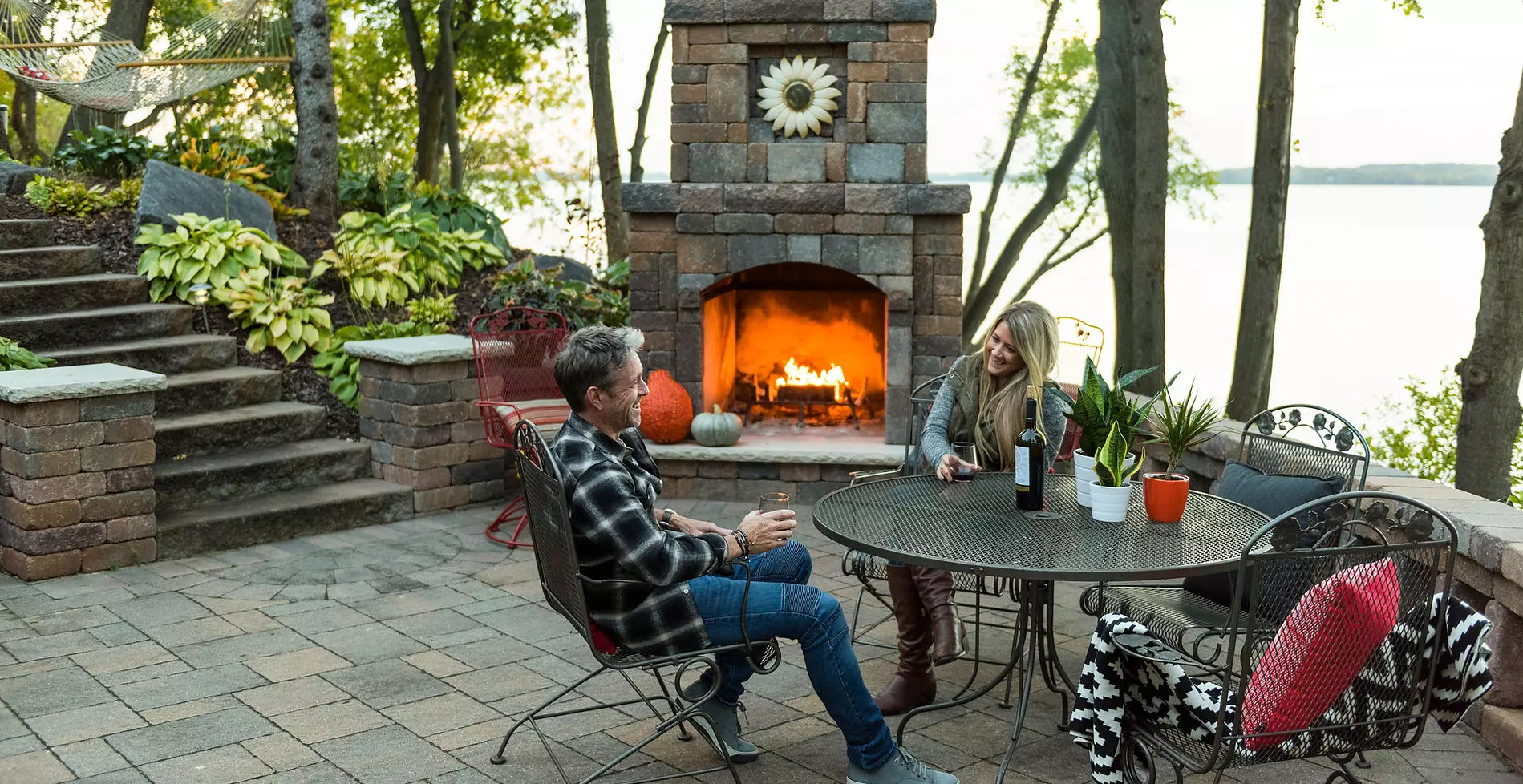 WARM UP
YOUR OUTDOOR
LIVING SPACE
OUTDOOR FIREPLACES & OVENS
Outdoor fireplaces add warmth and
elegance to any outdoor entertaining area.
Few things are as enjoyable as spending time with family and friends in your own backyard. There is nothing better to add to that experience than the warmth and glow of a crackling wood fire in a King of Hearths outdoor fireplace or pizza oven. With safety in mind, place your choice of outdoor furnishing(s) anywhere you choose. If it's marshmallow roasts or a crisp wood-fired pizza, King of Hearths is here to help with all your outdoor living pleasures.
King of Hearths pre-cast products is among the easiest to set up. The 2- or 3-piece mortarless forms require no frost footings in colder climates ­a 10″ to 12″ aggregate base or concrete slab is all the foundation needed. To finish your product we offer unique options such as tumbled dry-stack retaining walls for an old-fashioned look in modern times. Or you can select a myriad of stone, brick or stucco choices.